Home
/
Answered Questions
/
Other
/ take-home-assignment-ry-2-0-k12-r-3-0-k-12-5v-r-1-5-k12-1-use-the-loop-rule-an-the-node-rule-to-writ-aw238
(Solved): Take-Home Assignment Ry=2.0 K12 R =3.0 K 12 5V R=1.5 K12 1.) Use The Loop Rule An The Node Rule To W...
---
Can I please get this answered in the form of MatLab script?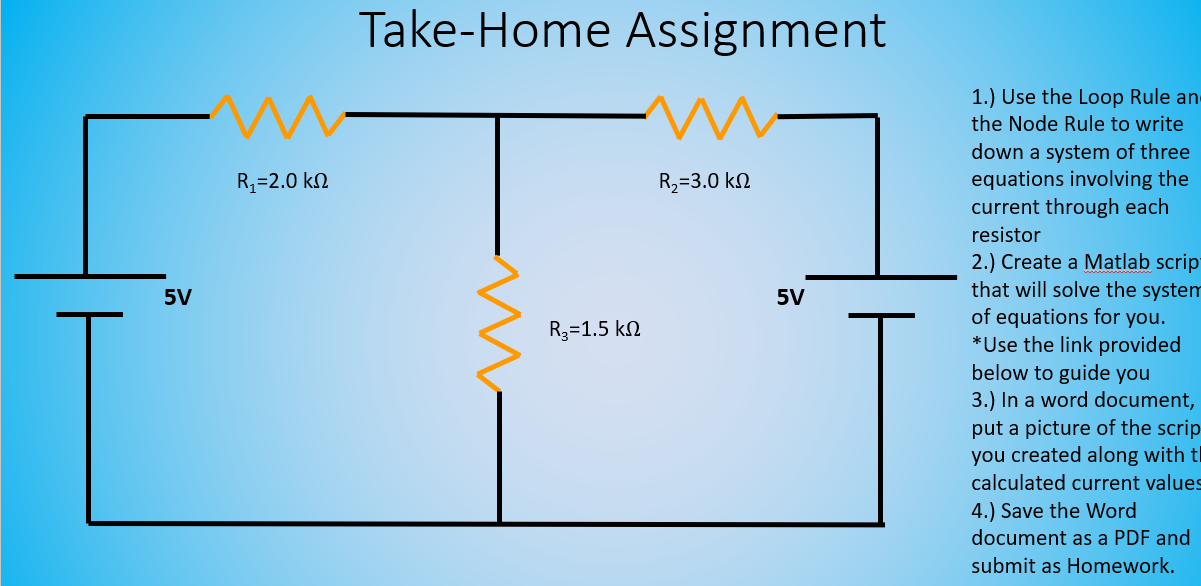 Take-Home Assignment Ry=2.0 k12 R =3.0 k 12 5V R=1.5 k12 1.) Use the Loop Rule an the Node Rule to write down a system of three equations involving the current through each resistor 2.) Create a Matlab scrip that will solve the systen of equations for you. *Use the link provided below to guide you 3.) In a word document, put a picture of the scrip you created along with tl calculated current values 4.) Save the Word document as a PDF and submit as Homework.