Home
/
Answered Questions
/
Other
/ q4-the-members-of-the-truss-are-assumed-to-be-pin-connected-figure-1-if-member-bdbd-is-an-a992-steel-aw145
(Solved): Q4 The Members Of The Truss Are Assumed To Be Pin Connected.(Figure 1) If Member BDBD Is An A992 Ste...
---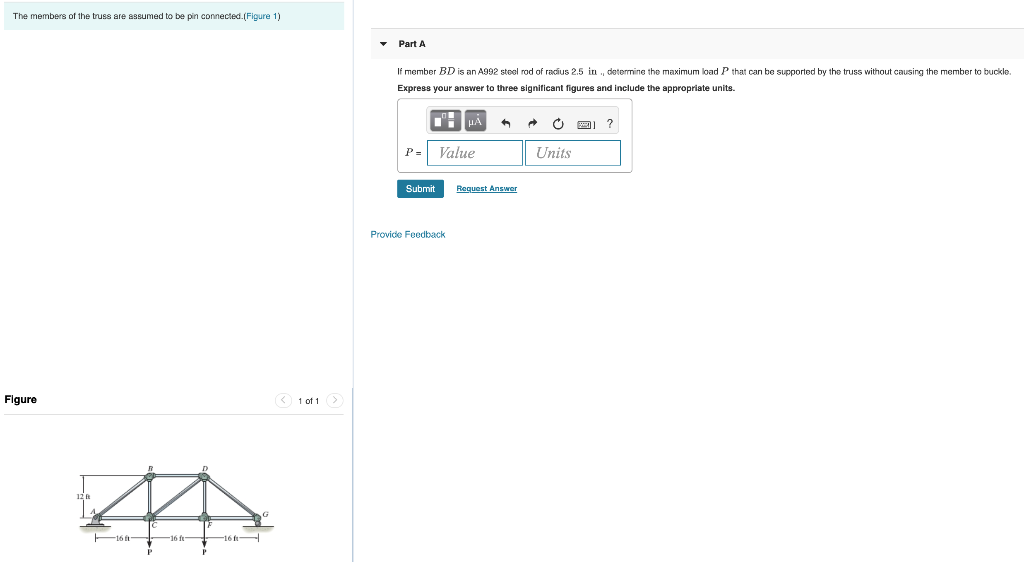 Q4
The members of the truss are assumed to be pin connected.(Figure 1)
If member BDBD is an A992 steel rod of radius 2.5 in ., determine the maximum load P that can be supported by the truss without causing the member to buckle.
Express your answer to three significant figures and include the appropriate units.
P=?
The members of the truss are assumed to be pin connected.(Figure 1) Part A If member BD is an A992 steel rod of radius 2.5 in., determine the maximum load P that can be supported by the truss without causing the member to buckle. Express your answer to three significant figures and include the appropriate units. O Value O O ? Units P= Submit Request Answer Provide Feedback Figure 1 of 1 >