Home
/
Answered Questions
/
Other
/ please-use-solidworks-to-design-the-part-in-green-below-please-also-list-step-by-step-what-you-did-e-aw427
(Solved): Please Use SolidWorks To Design The Part In Green Below. Please Also List Step By Step What You Did ...
---
Please use SolidWorks to design the part in green below. Please also list step by step what you did (e.g. what you clicked on, how you created it)
Also kind of confused final part is a circle shape, but initial sketch looks like a rectangle???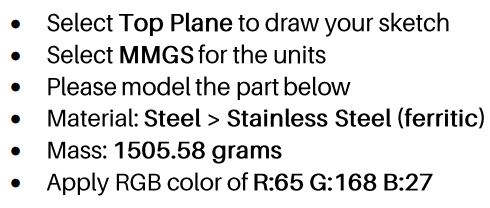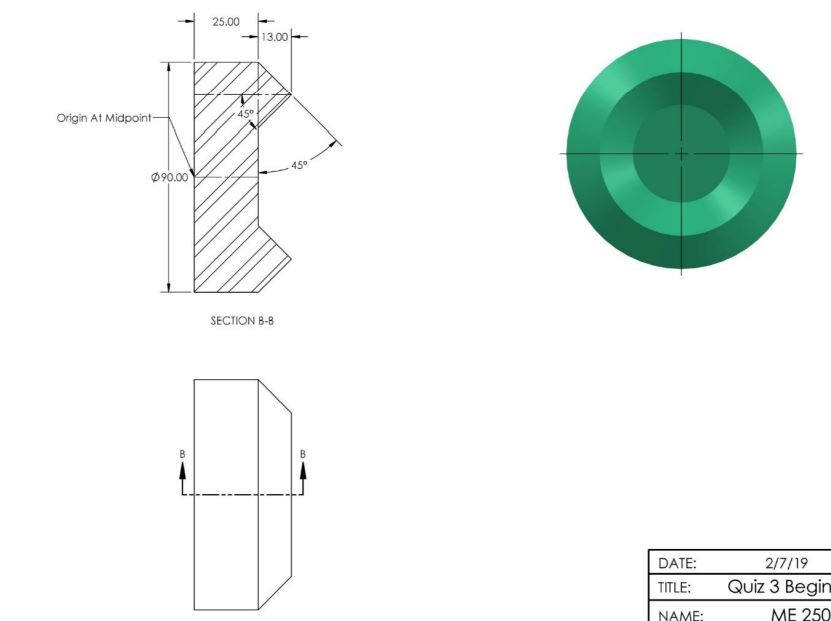 Select Top Plane to draw your sketch Select MMGS for the units Please model the part below Material: Steel > Stainless Steel (ferritic) Mass: 1505.58 grams Apply RGB color of R:65 G:168 B:27 • 25.00 - 13.00 Origin At Midpoint 090.00 SECTION B-B DATE: TITLE: NAME: 2/7/19 Quiz 3 Begin ME 250
Expert Answer
---
choose right plane. because the way you see the 2-D diagram isthe way you can represent the plane. then it w