Home
/
Answered Questions
/
Other
/ 1-the-heater-uses-gas-as-a-source-of-heating-energy-the-heat-source-is-not-taken-from-the-steam-but--aw814
(Solved): 1. The Heater Uses Gas As A Source Of Heating Energy. The Heat Source Is Not Taken From The Steam, B...
---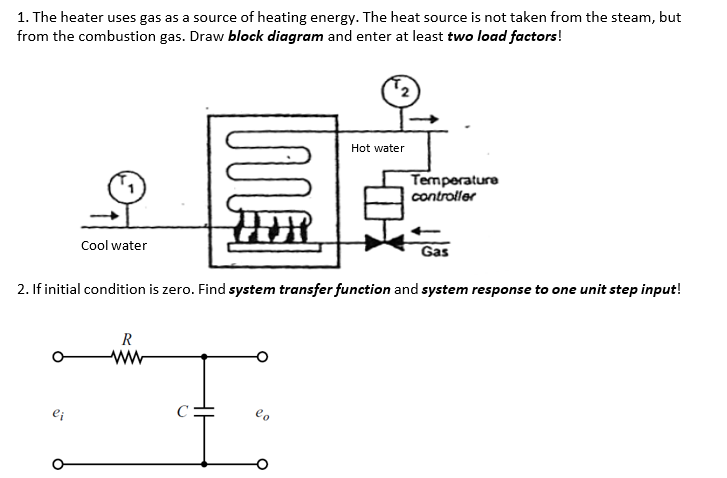 Course: Control Engineering
1. The heater uses gas as a source of heating energy. The heat source is not taken from the steam, but from the combustion gas. Draw block diagram and enter at least two load factors! Hot water Temperature controller Cool water 2. If initial condition is zero. Find system transfer function and system response to one unit step input! R c .